Cosmetic clay powders are a key ingredient for many kinds of skin-care preparations. With so many clay powders available, how do you know which one to choose? Which is best for your skin, or for a particular type of recipe? Here's our guide to help you pick the perfect clay powder for your needs.
What are clays?
All clays are naturally occurring, mineral-rich elements formed from various sources, including rocks, soil and volcanic ash. Each type of clay has a unique combination of minerals that's responsible for the texture, effect and color of that particular clay.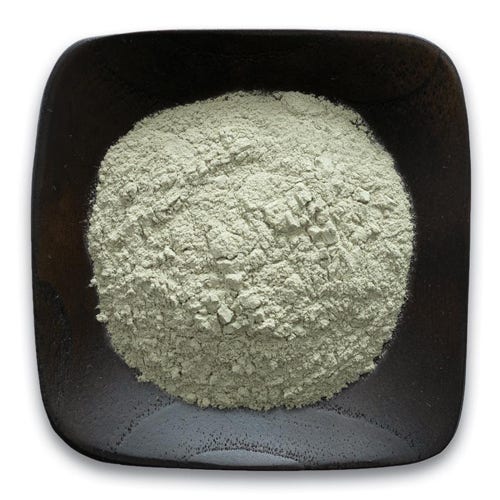 French Green Clay is obtained through naturally occurring deposits that originated from volcanic activity and settled into the earth over time; the rich mineral content — including iron oxides and decomposed plant matter (especially kelp and other algae) — is what gives the clay its vibrant green color. Our French green clay is sourced directly from France, rather than from sources in North America or China that are sold under the title of 'French' green clay. This clay is known for its 'drawing' properties, meaning its ability to help pull waste buildup out of the skin. As a natural exfoliant, it removes the top layer of dead/dry skin cells and stimulates circulation, giving your skin a soft and moisturized feel and appearance. With its gentle and absorbent nature, French green clay is a great choice for skin that's sensitive, oily, or prone to blemishes. It can also be used to soothe minor cuts, scrapes and burns due to its antibacterial properties.1
Usage tip: For a skin-balancing facial, mix 2 tablespoons French green clay with 2 tablespoons jojoba oil. (Optional: Add in 4 drops total of lavender, geranium or sandalwood essential oil.) Apply a thin layer on your face, avoiding the area directly around the eyes. Let sit for 10 minutes, rinse with warm water and gently pat your skin dry. Follow up with your favorite facial serum.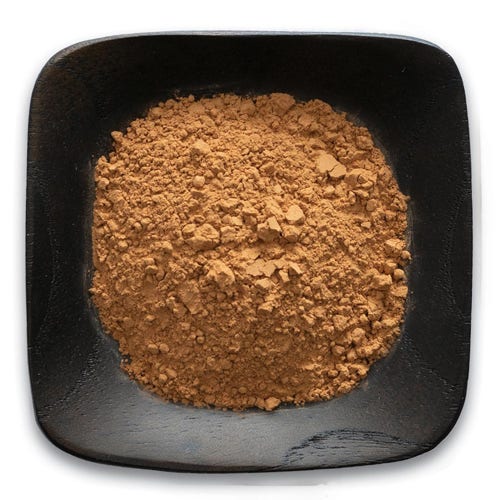 French red clay is similar in composition and nature to French green clay, but has a much higher content of iron oxides, giving it the beautiful reddish color. This clay is also an excellent exfoliant and cleanser, absorbing dirt, bacteria and oil from the pores and leaving the skin feeling toned and refreshed. French red clay is a great choice for whole-body applications, including in recipes for soaps, body wraps and body scrubs.
Usage tip: For a soothing mineral bath to relieve sore, achy muscles, add ½ cup of French red clay and ½ cup Epsom salts to a bath with warm water. (Optional: Add in 10 drops of eucalyptus essential oil diluted in 2 teaspoons of almond oil). Soak in the warm bath for at least 10 to 15 minutes, then rinse off the clay powder. Follow with your favorite moisturizing lotion.
Both French clays can be used in the hair to help remove buildup of oil, dirt or dandruff and leave hair looking shiny and restored. For a cleansing hair mask, mix 1 teaspoon of either clay with 8 ounces of coconut milk and 10 drops of rosemary essential oil. Once mixed, massage into your scalp and through your hair. Allow the mask to sit for 15 to 20 minutes before rinsing, then shampoo/condition as usual. Please note: Hair masks are generally not recommended for color-treated hair as their drawing properties can cause color fading. Clay can also potentially affect natural hair color, especially if used frequently.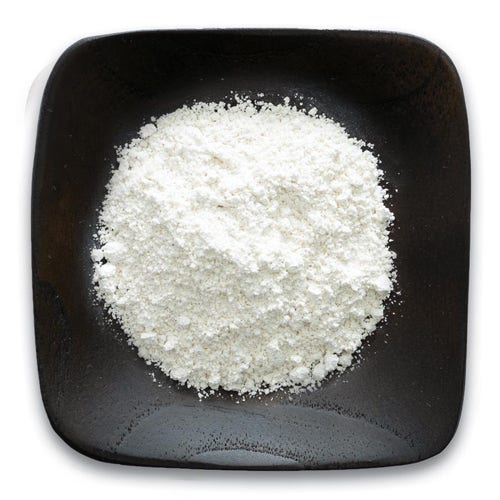 Kaolin clay, a.k.a. French white clay, is the gentlest and least absorbent of all the clay powders, making it a great choice for skin that tends towards dryness, mature skin, or for application during winter months. The high amount of silica in kaolin clay helps nourish and moisturize the skin, supporting skin conditions prone to redness and flakiness. When applied, kaolin clay supports healthy circulation and improves skin tone, creating a bright and even appearance.2 Because of its versatility, kaolin clay is one of the most common clays found in cosmetic recipes, from face masks to bath bombs.
Usage tip: For a restoring, toning facial mask, in a small bowl combine 2 teaspoons kaolin clay, 4 drops Aura Cacia Frankincense in Jojoba Oil, 1 teaspoon aloe vera gel and 1 teaspoon water and whisk until fully mixed. Apply the paste to clean, dry skin and let sit 5 to 10 minutes. Gently rinse with warm water, pat your face dry and follow with your favorite facial serum.
1. Deshmukh US, Joglekar CV, Lubree HG, et al. Effect of physiological doses of oral vitamin B12 on plasma homocysteine: a randomized, placebo-controlled, double-blind trial in India. Eur J Clin Nutr. 2010;64(5):495-502.
2. Carretero M, Gomes C, Tateo F, Bergaya F, Theng B, Lagaly, G. Handbook of clay science. 2006.