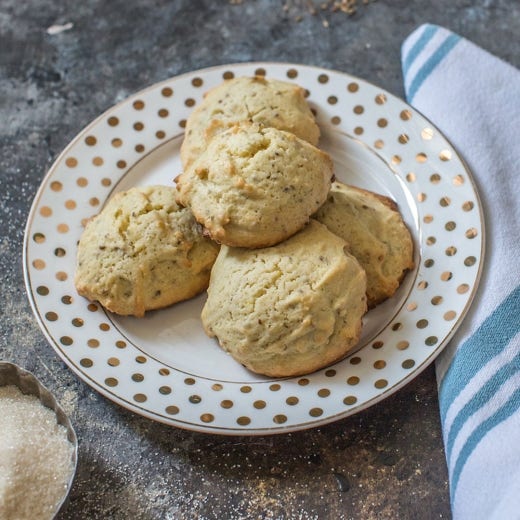 The licorice-like bite of anise cookies is addicting, so you might want to double this recipe!
Directions
Preheat oven to 350 degrees.
In a small bowl, whisk together the flour and anise seeds.
In another bowl, cream the butter. Add the eggs, sugar, and vanilla extract and blend well.
Gradually add the flour mixture to the egg mixture, beating until well blended. Don't overmix.
Form dough into balls (about 1 tablespoon each), and place on ungreased cookie sheets.
Bake until bottoms are lightly browned, about 12 minutes.
Recipe Note:
Rotating sheets halfway through may help with even baking when multiple cookie sheets are simultaneously in the oven.