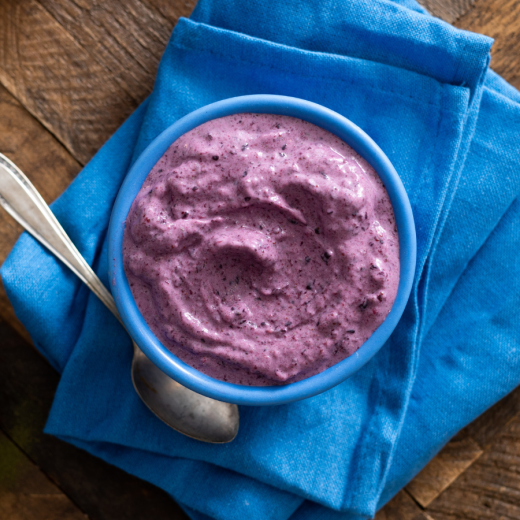 Instant Moringa and Blueberry Frozen Yogurt
Make frozen yogurt without the wait. No need to freeze or stir in an ice cream maker. Just add the ingredients to a food processor for a tasty, creamy treat that's ready in a flash.
Directions
Into a food processor, add all ingredients and mix on high for about 1 minute, until smooth.
The mixture will come out of the food processor thick and cold to enjoy right away.
To save for later, place in a resealable tub or container and store in the freezer.
Recipe Tip:
Frozen yogurt will thicken more once allowed to sit in the freezer for about an hour.