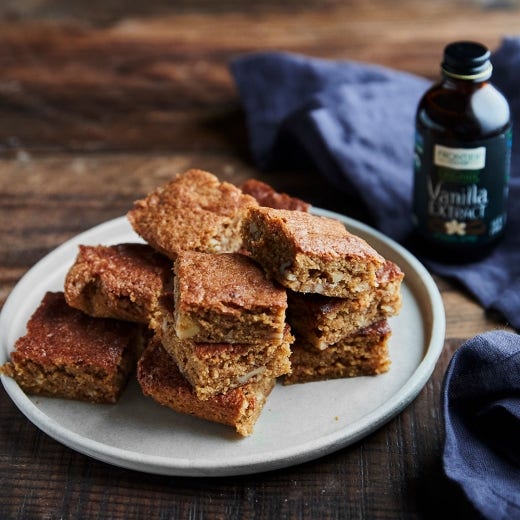 These vanilla blondies with walnuts are the perfect brownie-like treat that come together quickly and can easily satisfy a sweet tooth.
Directions
Preheat oven to 350 degrees and line an 8-x-8-inch baking pan with parchment paper.
In a large bowl, combine butter and light brown sugar. Stir in eggs and vanilla extract, then add flour, baking powder, salt and walnuts.
Pour batter into prepared pan and bake for 22 to 25 minutes, or until a knife inserted in center comes out clean. Let cool, then cut into 16 squares.