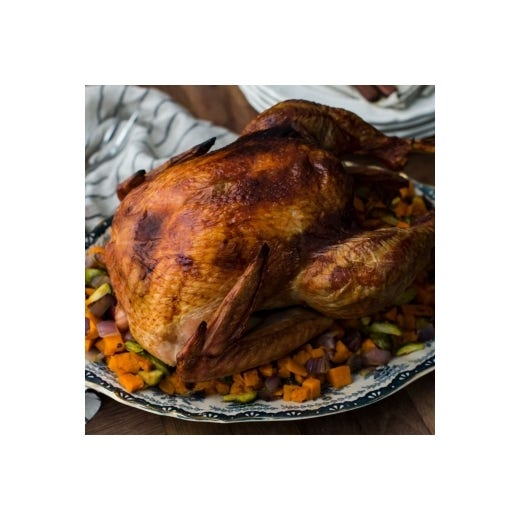 Do something different with this Moroccan turkey recipe, featuring smoked paprika, cumin, coriander, ginger, turmeric, cinnamon and cayenne pepper.
Directions
In a mixing bowl, combine all ingredients except turkey.
Rub turkey generously with spice mixture, inside and out.
Refrigerate uncovered for about 24 hours.
Remove from refrigerator and rinse inside and out, then pat dry.
Preheat oven to 350 degrees.
Roast turkey for 2 1/2 to 4 hours. (Cooking times may vary depending on a number of factors, including oven temperature and accuracy, the type of roasting pan used and how frequently you open the oven door).
Begin to check for doneness after 2 hours. Insert a meat thermometer into the thickest part of the thigh without hitting the bone. When the thermometer reads 165 degrees and the juices run clear when you pierce the thigh, take the turkey out of the oven. Let cool and carve as desired.